Our Holiday Shop is Here!
We're offering holiday bundles at 10% off!
Whether you're purchasing for your best friend, in-laws, or your own table, we guarantee you'll find a bundle which matches anyone's palate and dinner table.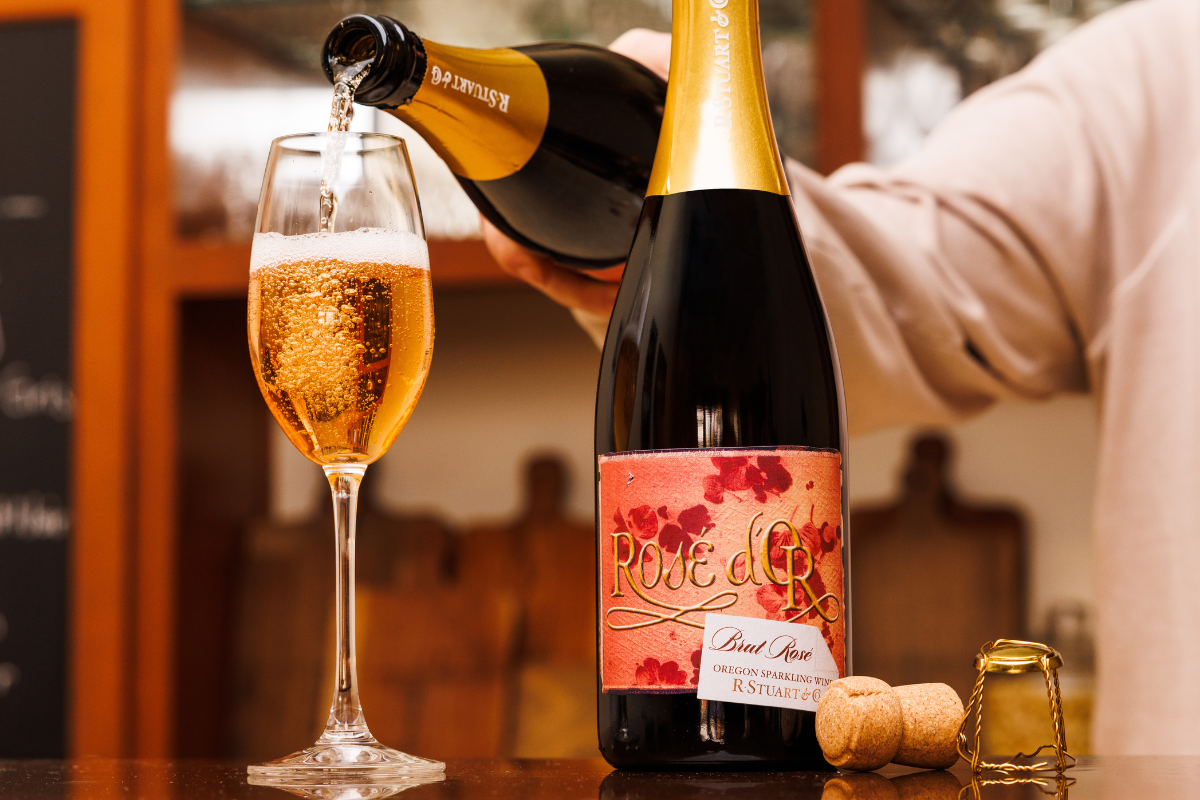 Did you know that R. Stuart was founded on Rob's dream of making Rosé d'Or? One of the first winemakers to make méthode champenoise wine in the Willamette Valley, Rob has been dedicated to the craft for over 20 years.
Gather the dream at 12% off – just $57.20 per bottle.
Located in the heart of McMinnville, Oregon, we invite you to savor our wines and create memories with our team at our tasting room or through a private experience.
Join one of our Wine Clubs to enjoy exclusive events and experiences, gain access to limited edition wines, and more.